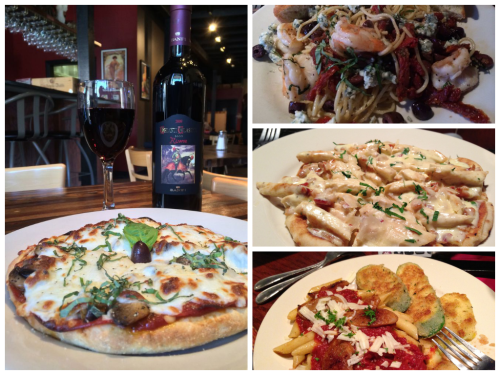 Why it's the best!
When entering Nicola's Italian Wine & Fare in Omaha, one immediately feels like they've been transported to Italy!
With delicious Italian fare and a friendly environment, one can capture the authentic Italian experience right in Nebraska. Consistently ranked among the top Italian restaurants in the state, Nicola's offers a wide array of foods including panini, pasta, seafood, and of course pizza. Everything is delicious, so repeat trips are a must. It's also always important to leave room for desserts like their fabulous strawberry shortcake.
With an outdoor area, Nicola's is also perfect place for wine and snacks with friends.
Recommendation: Creamy Pesto Fettuccine or Penne al Ragu