Travel Itinerary Builder
Use
Travefy's online itinerary builder to make your own custom itinerary template for travel.
Create detailed, mobile friendly itineraries in minutes
Add places, links and more
Share trip plans with your group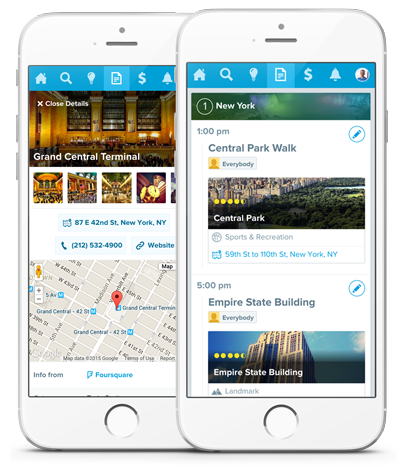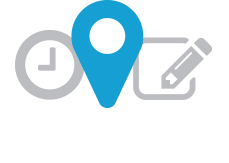 Customize & Add Details
It's easy to add places & notes in a snap.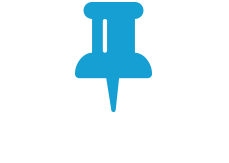 Find Ideas
Search 7+ million restaurants & activities, and over 1 million hotels and vacation rentals.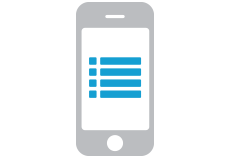 Take It With You
Travefy is fully mobile friendly with no apps to download.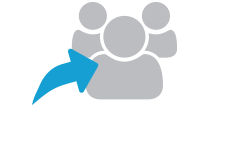 Share It
Invite friends to help plan trips or share your travel plans with others.
Need help building a custom travel itinerary?
I need help making an itinerary for a trip • How to make a trip itinerary? • How do I make a vacation itinerary calendar? • How do I keep all of my travel details in one place? • Build a travel itinerary online?
Travefy can help you create a custom travel itinerary with all your trip details in one place.
Online Itinerary Creator
Travefy's online itinerary creator makes it easy and fast to build a custom trip itinerary with all your trip details. It's an itinerary maker app without any apps to download! Travefy starts you with a vacation itinerary template and you customize by adding all of your trips details including your hotel reservations, flight booking details, restaurants, activities, and more.
It can be time consuming trying to assemble your trip details with a Microsoft Word itinerary template, an Excel travel itinerary template or a Google doc itinerary template. Travefy goes further in giving you a tailored interface to make it easy to add the exact travel details for your trip and be done fast in just a few minutes.
---
Make Your Own Custom Travel Itinerary Online With Travefy


Travefy's travel itinerary planner online tool is the easiest way to build and share your travel plans. You can plan out every step of your trip with Travefy's itinerary maker app—and no apps to download. Of course you can add your hotel stay or your flight information, but did you know you can also search and add to your itinerary restaurants, activities, vacation rentals and deals? You can even invite friends and travel mates to collaborate and build your mobile-friendly trip itinerary together.
---
Add A Hotel Reservations To Your Trip Plans
Search for hotels that fit your trip needs and preferences and add them to your itinerary. Already booked your hotel? No problem. You can add your hotel to your multi-day travel itinerary template super fast.
---
Add A Flight To Your Travel Itinerary
Add your flights, details and destination airports with a few taps and clicks. You can search for flights on Travefy and add them to your itinerary, or just simply copy/paste your flight details on to your flight itinerary template in seconds.
---
Add Restaurants To Your Mobile-Friendly Itinerary
Your trip is not complete without finding great restaurants to enjoy while traveling. With Travefy you just search for restaurants or specific tastes you're looking for. Already know what restaurants you're going to at your destination? Just add restaurants directly to your itinerary with the "Add a Place" button.
---
Add Activities, Places & Landmarks to Your Detailed Travel Itinerary
Looking for a great beach, music venue or sight seeing landmark? Travefy has 7+ million places around the world to add trip ideas to create your custom travel itinerary. You can search for specific types of places and entertainment for your trip, or just type the name of the place in the "Add a place" field to add a place or landmark to your custom travel itinerary.
---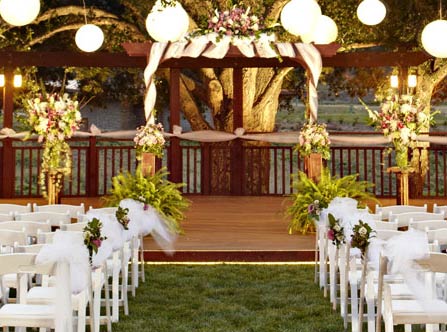 Wedding Itinerary Maker
You can even create beautiful, awesome itineraries for your wedding day or destination wedding travel plans. Add specific times, places, hotels and travel information to your custom mobile-friendly wedding itinerary.
---
Travefy is perfect for small trips and group trips.
Creating a custom travel itinerary with Travefy's itinerary template and vacation itinerary template is perfect for student associations, college trips, spring break trips. A custom trip itinerary built with Travefy is especially useful for sharing travel and event details with friends and family for destination weddings, bachelor parties and bachelorette parties.