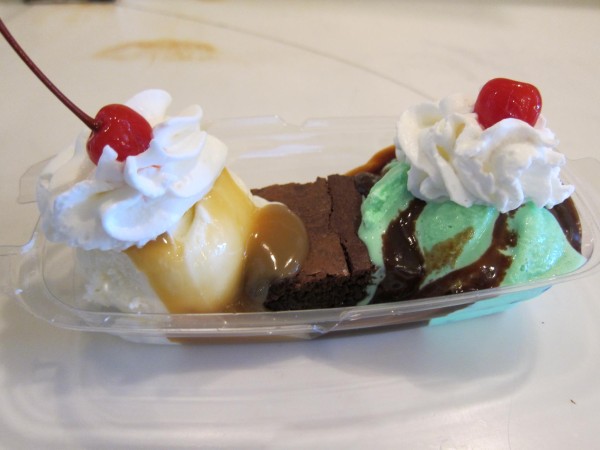 Why it's the best!
Nothing beats homemade ice cream! So, if you love ice cream and adventure then you'll love Ivanna Cone. This hidden treasure in Lincoln's Historic Haymarket offers delicious and fun flavors unmatched anywhere else. From peach horchata to honey blueberry espresso, every day is a new adventure. And for those with less adventurous tastes there are always simple, but rich flavors like Dutch Chocolate.
Try your ice cream on a fresh homemade waffle cone (a fan favorite) or take it on the go in a cup. The friendly staff loves visitors and always encourages you try a few flavors before ordering.
Hungry yet? The word is out and this gem has grown popular to so get there early to avoid lines.
Recommendation: Homemade waffle cone with Dutch Chocolate flavored ice cream